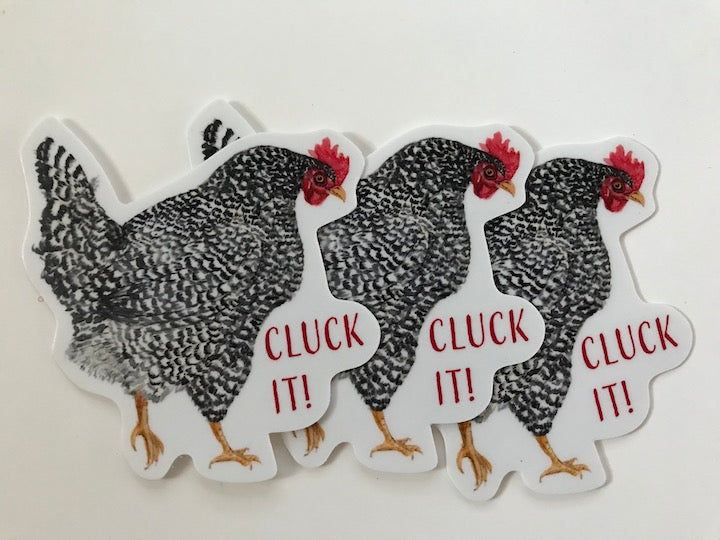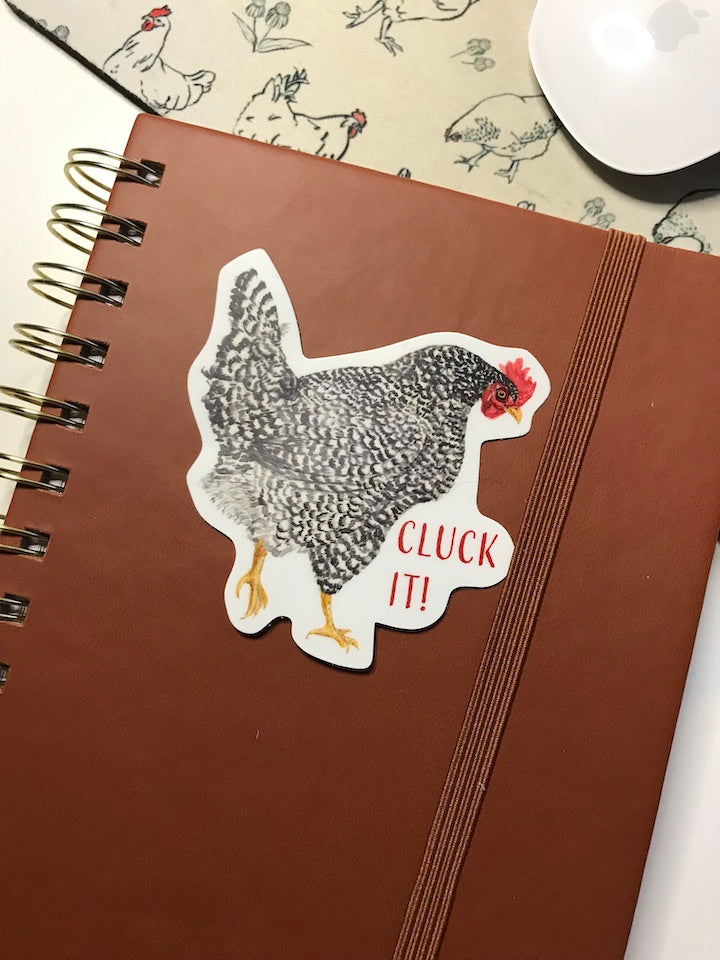 "Cluck It!" Chicken Sticker
Our favorite Barred Rock chicken says "Cluck it!" on this 3x3" sticker - printed on thick, durable vinyl with a matte finish from hand-painted watercolor original artwork.
Details:
Dimensions: 3" x 3"

Vinyl front with adhesive back

Original artwork from NormaJeane Studio
Designs copyright Norma Vela, 2022.