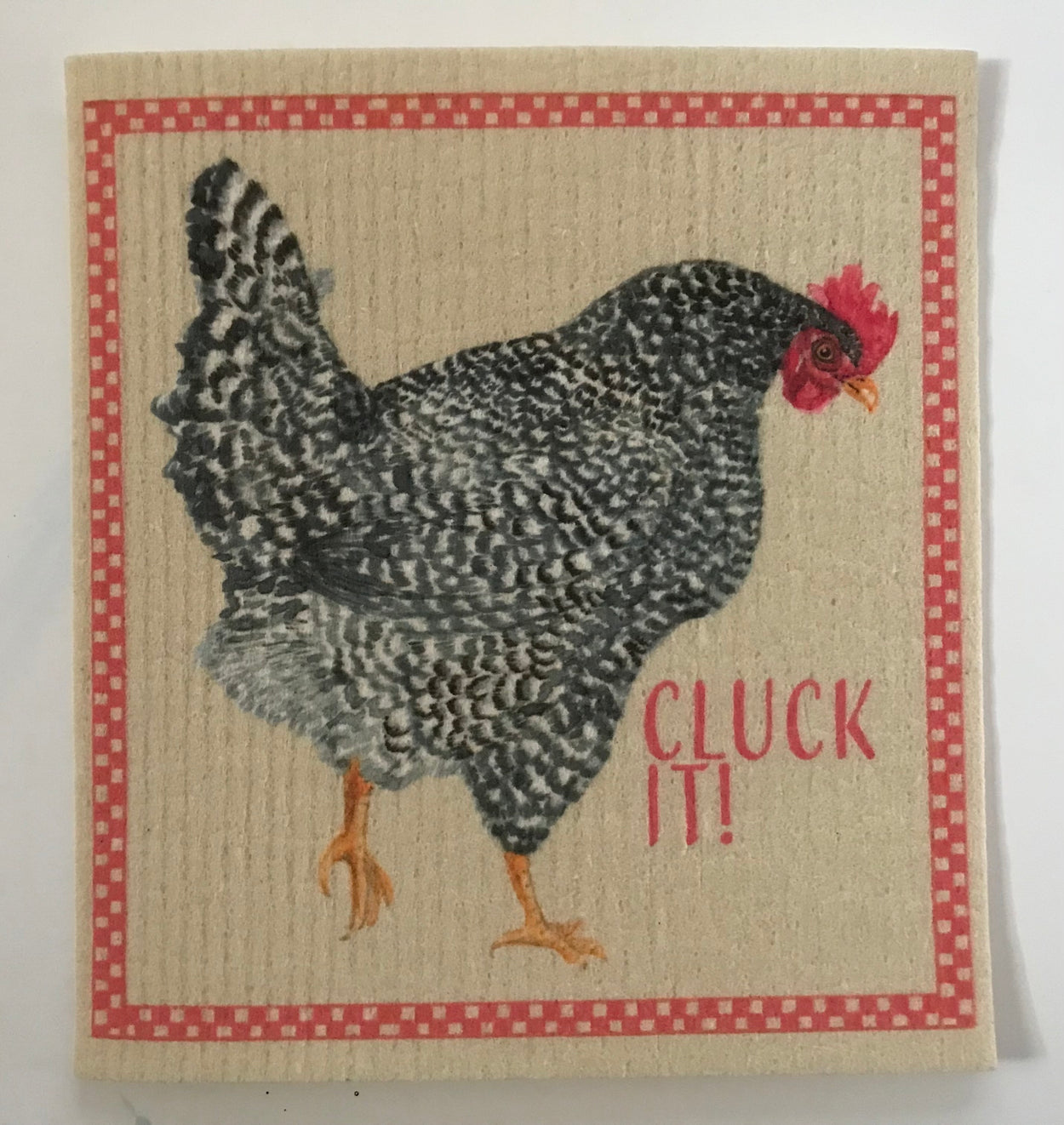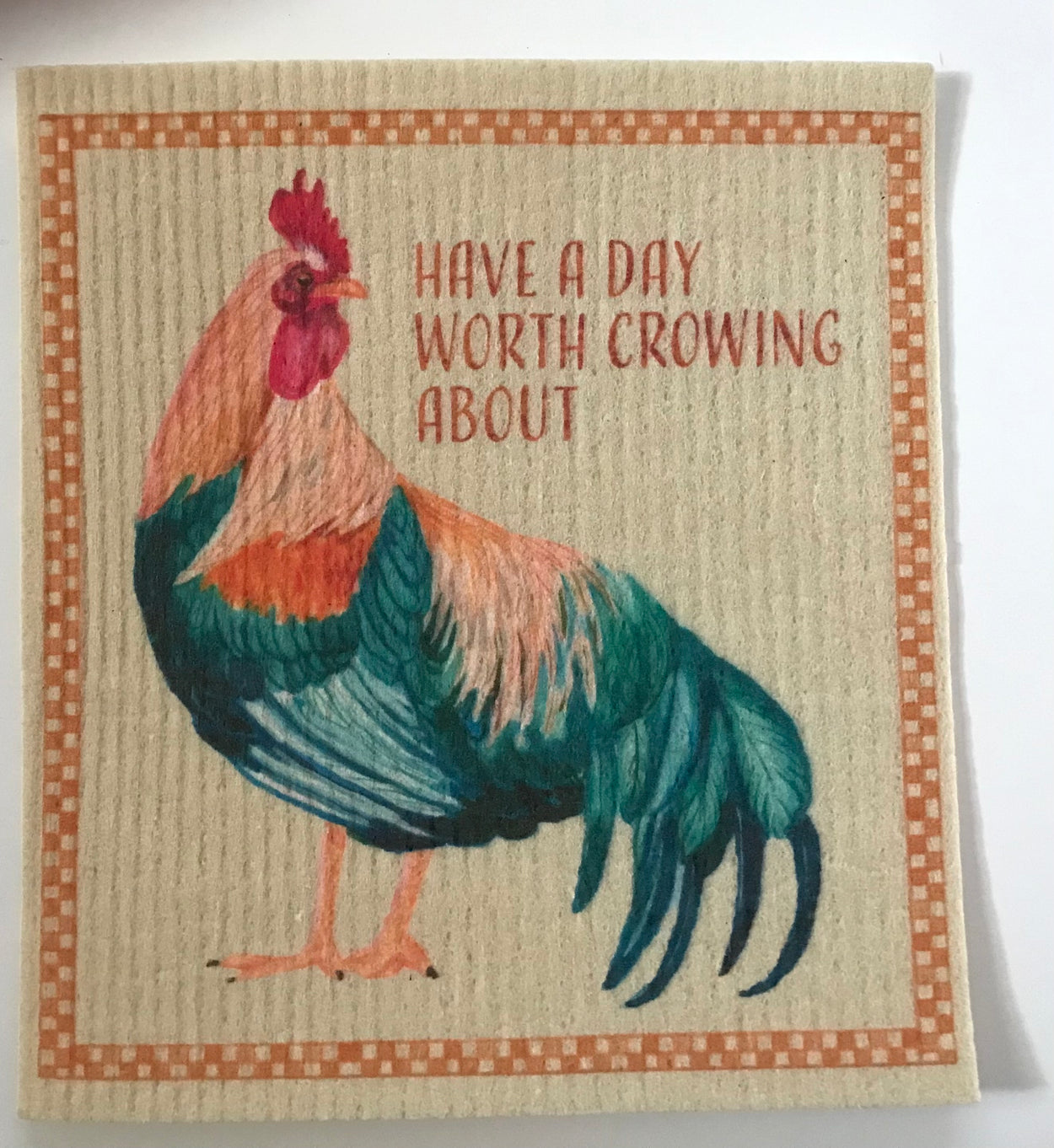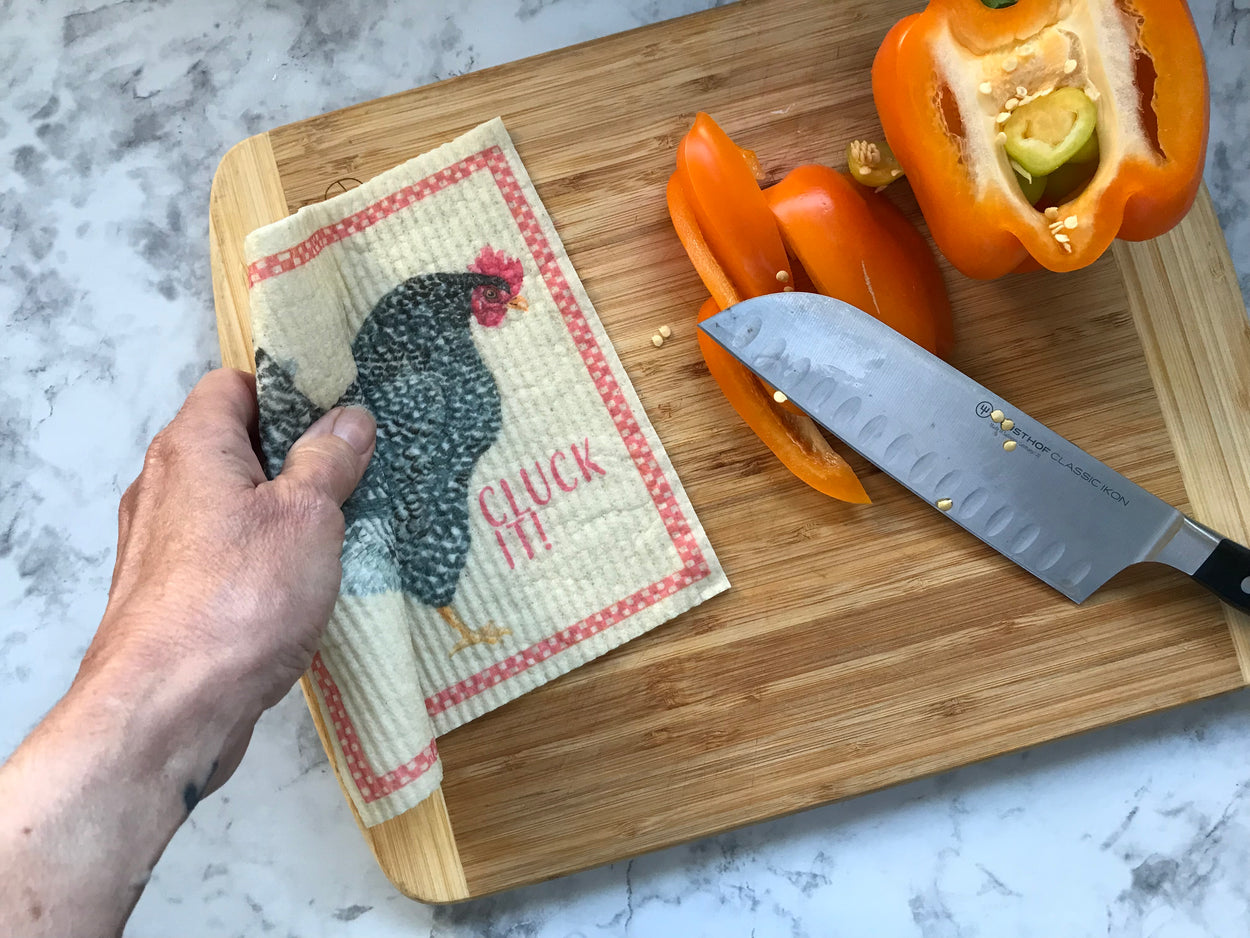 For all your household cleaning plus streak-free windows & mirrors or cleaning the sticky off of tiny faces & hands. Reusable and biodegradable, this Swedish dishcloth can replace 17 rolls of paper towels. Strong enough to throw in the washing machine or dishwasher and even sterilize in the microwave. These dishcloths air-dry much more quickly than a typical sponge, so germs & bacteria don't have time to grow on them.
Details:
Dimensions: 7" x 7.5"

Made of renewable & natural fibers

70% cellulose 30% cotton

Original artwork from NormaJeane Studio
Designs copyright Norma Vela, 2022.